Be the Change with CentreCanada - Earthquake in Turkiye/Syria
Imagine, for a moment, the feeling of helplessness and fear that the survivors of a devastating earthquake are experiencing. Trapped beneath the rubble of what was once their homes, they cling to the hope that someone will come to rescue them. The moments are ticking by, each one a cruel reminder that they are still buried, still in danger, still in need. And yet, despite the fear and uncertainty, there is a glimmer of hope that they hold onto tightly. The hope that they will be rescued, that they will survive, that they will see their loved ones again. But this hope is fragile, and it needs our support to thrive. The earthquake that struck Turkiye and northern Syria on February 6, 2023 has left a trail of devastation in its wake. With over 17,000 confirmed deaths and 70,000 injured, the need for immediate aid is more pressing than ever.
$ 
12,902.00

raised of $ 

15,000.00
$ 
12,902.00

raised
Goal $ 

15,000.00
---
Here is how we do things differently:


DIRECT IMPACT THROUGH THE TEAM ON THE GROUND




The situation is further compounded by the Turkish representatives stating that they will not allow foreign organizations to run their own aid efforts, and will collect all funds. Given their ongoing position in the shade of public distrust, this is a concerning development.

Unfortunately, many organizations, instead of running their own efforts, are only able to send the funds they raised to these organizations that are high-commission or with problematic practices, which severely undermines the impact of these donations.

When you donate through our campaign, you can be assured that your contribution will have a direct impact on the lives of those affected. Our team on the ground will use the funds to provide essential aid, without any cuts or commissions taken by middlemen. This is crucial in ensuring that your donation goes directly to those who need it most.





RECEIVE TAX CREDITS. AND YOUR EMPLOYER MAY HAVE TO MATCH YOUR DONATION




Your donation to our campaign is a tax-deductible charitable contribution

. This means that you can receive a tax credit for your generosity, making your donation go even further.

You can also double your support by asking your company about Employer Matching Donations

. This is a great way to maximize the impact of your contribution.





TRANSPARENCY AND ACCOUNTABILITY




At CentreCanada, we believe in full transparency and accountability.

That's why we make sure that our donors can track the progress of their contributions

. We keep our overhead costs to an absolute zero thanks to our wonderful volunteers, ensuring that the maximum amount of your donation goes directly to those in need.




We cannot allow these survivors to feel alone, to feel like no one is coming for them. Imagine that feeling in that moment. Now imagine someone reaching out to you, offering a hand of support, a glimmer of hope. That is what your donations can do for the people affected by this earthquake. They can bring light into their darkness and give them the strength to carry on.




We cannot undo the damage caused by this disaster, but we can ease the burden of those affected. With your help, we can show them that they are not alone, that the world cares, and that there is still hope.



Please. You already know. Every little bit counts.


CentreCanada Newcomer Services Society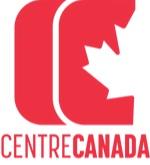 This is a preview of the recently viewed products by the user.
Once the user has seen at least one product this snippet will be visible.
Recently Viewed Causes